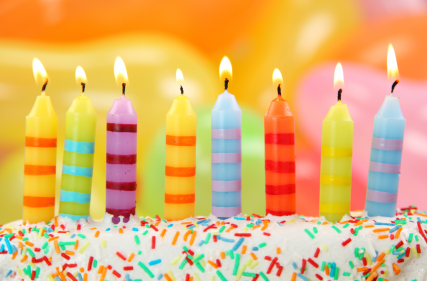 It's been a weekend of birthdays here. Yesterday, Nava got to watch a friend turning two blow out candles on an amazing Eeyore cake. Today she saw brother and sister playmates blow out candles twice.
And today our power was out all day (it's a developing country thing). Come 6pm, they still hadn't turned the power back on so dinner time was by candlelight. It's a routine we've done many times before around here but today Nava had certain opinions about how it should go down.
Like that we should be Singing.
And Clapping.
And Blowing.
Yup, it was Happy Birthday Dinner time. Kinda makes power outages something to look forward to...